Hey Curlies,
Guess what? Curls & Canvas is back this year! If ya didn't know,
Curls & Canvas
is one of ClassyCurlies.com's annual events where you get to create a custom canvas design while learning how to care for your natural hair during the cooler months.
The event will take place
October 23, 2016
beginning at 1 p.m at Mimosa and a Masterpiece, 614 Massachusettes Ave. in downtown Indianapolis.
Curls and Canvas
is an annual event taking place each October in Indianapolis that allows women to learn more about caring for their natural hair and themselves as a whole. It is an opportuity to connect with other women in the city during creative expression.
Tickets can be purchased here.
So here are the details again:
If you missed last year's event, we had a great time!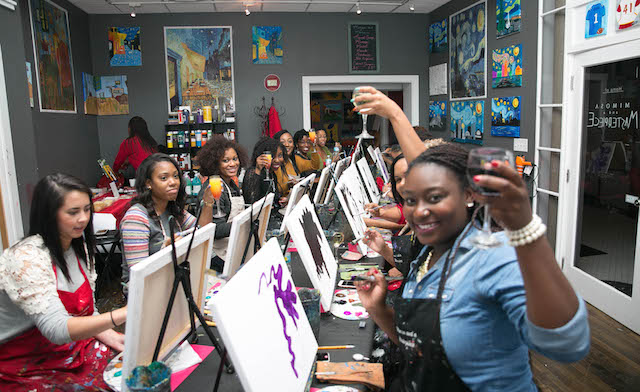 Tickets can be purchased here.
Hope to see you there!