Hey Curlies,

Normally I keep my skin care routine to a minimum, especially in the winter months. During this time of the year I don't experience as much acne as I normally would in the summer because my skin doesn't produce as much oil.

I was sent this product to review months ago and I wanted to use it a few times so I could accurately give a good review.

In my early teens I suffered badly from acne and tried tons of over the counter medications and spot treatments similar to this one. Since being prescribed a medicated solution, my acne has ceased to exist, but very now and then a blemish appears.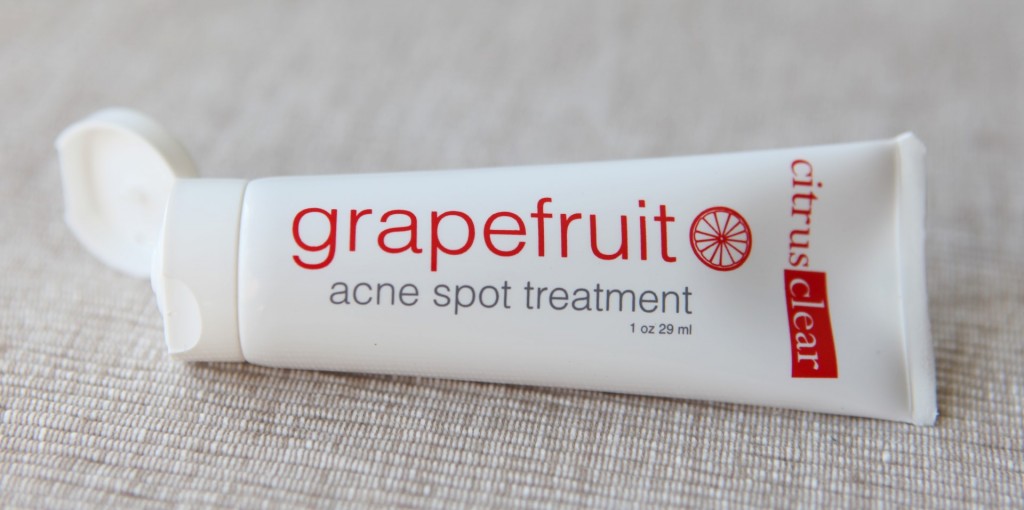 gardentherapy.co
What its made of:
citrusclear.com
What it claims to do:


Treat existing and prevent future breakouts while controlling oily skin


Uses:

To treat acne in targeted areas


My Review:


Although this product isn't completely natural, about 90% of its ingredients are. I'm all about what something is made of. It's a pleasure to see a label that not only lists the scientific names of the ingredient but also translates those names into everyday understanding.

Without extensive research I now know it contains organic aloe vera juice if I wasn't familiar with the term "Aloe Barbadensis Leaf Juice." I love that some of it's first ingredients are organic herbs and aloe vera juice because those are items highly praised for natural skin care.

The tube is very small, but compared to the amount you'll use each time the product will be more than enough. At first I thought the color was clear but then found it to be more brown. The consistency is very light and thin.

I bet you're thinking, "so did it clear your acne or not"? Yes it did. Each time I used this product, two times a day, I applied about a grain-sized amount to the area. After about day 2, I did see a difference in the area and the blemish seemed to be less noticeable.


Extra Information:

For ordering please visit the Citrus Clear website here