Hey Curlies!
So a few weeks ago I wrote about hair vitamins and their benefits. Well I had one of my Twitter ladies reach out to me saying that she had been using Hairfinity vitamins for years. I figured it would be a great idea to get the perspective of someone who has actually had experience with these vitamins.
This lovely lady's name is Jenny and she has been natural for almost 3 years and has been taking Hairfinity vitamins for almost 3 years.
Jenny on Hairfinity
When I was young caring for my hair was always a struggle. My mother being caucasian knew little about biracial hair. Blow dryers, and products containing sulfates dried my hair out and damaged it for several years. My hair was constantly dry and frizzy. Kids in school continuously called me names and picked on me. This really hurt my self esteem as a child. All I desired was a straight, sleek ponytail like " other girls" . I remember thinking to myself " I would be pretty if I had hair like Cayla's, I would have friends". Not understanding my curly hair really affected me as a child. I didn't understand why my hair was different.
In middle school

I started to experiment with hair gel. Not knowing ethnic products even existed, " LA LOOKS" hair gel was the best thing since sliced bread. I would stick my head in the tub under running water; taking a hair brush and literally ripping and tearing through all the tangles and knots. Slathering on big globs of hair gel, and leaving the house with the back of my shirt soaking wet. This was the best I could do. For the first time in my life I received a couple hair compliments :)
As high school began I was still being picked on. However, I realized more and more people wanted curly perms, but after being a "target" for so long I wasn't risking being tormented. In the past I begged my mom to let me use a " Just For Me" relaxer. It made my hair easier to comb, but the curls weren't leaving.
In 10th grade I agreed to allowing my sister to flat iron my hair. The ceramic iron worked well on her different hair texture, but after using metal plates in the past I was skeptical. After two hours my hair was straight, and I was excited!! Straight hair was a huge confidence boost for me! I didn't think anything would ever work on me. As a child I actually had a hairstylist tell me " Your hair will never be as straight as you want it!" I was so glad we proved her wrong! :)
For the next 7 years I wore my hair completely straight. Experimenting with harsh chemical relaxers, and texturizers my hair became very damaged. I hated my curly hair, I was so embarrassed of my natural hair I would have stopped at nothing to keep it straight.
I went to a hair salon to get a trim, and the stylist ended up cutting all of my hair off. Well not all of it, but my hair was considerably short when she was done with it! It looked awful, uneven in so many spots, and just a mess. The stylist told me I looked like Halle Berry, but I refused to believe her. My shoulder length hair and now butchered and looked nothing like Halle's. It was a huge change for me.
Once I got home I started desperately searching online for an overnight hair growth miracle. I then stumbled across Hairfinity vitamins. I won't lie to you, I was incredibly skeptical, but knew I had nothing to lose. After 1 week upon taking them I noticed results. I am now hooked on Hairfinity, and have been ever since.
My bad hair cut has taught me to appreciate the hair I was given, and to totally embrace it. My hair defines who I am and I'm proud of it! In the real world straight hair won't give you popularity, friends, or get you ahead. Curly hair is beautiful! I only wish I had realized this earlier :)
Her results: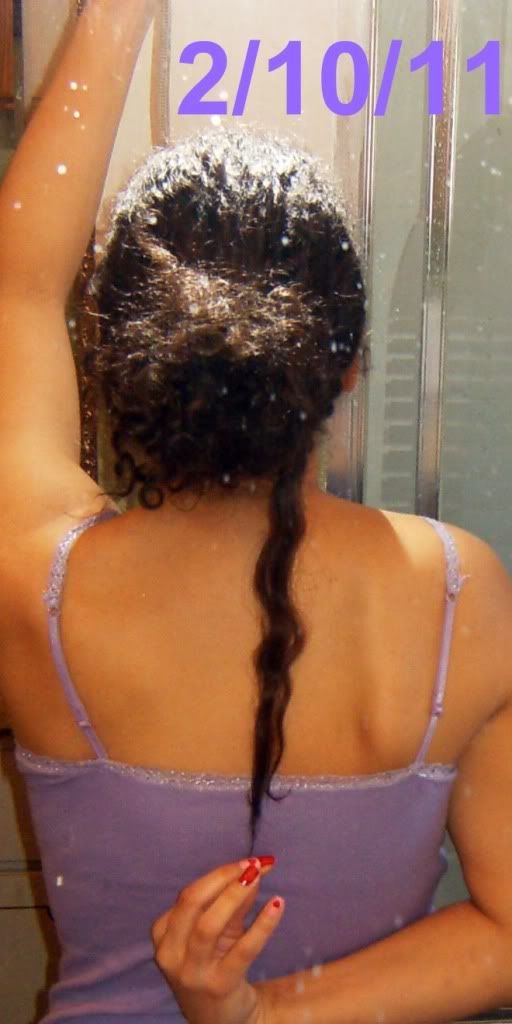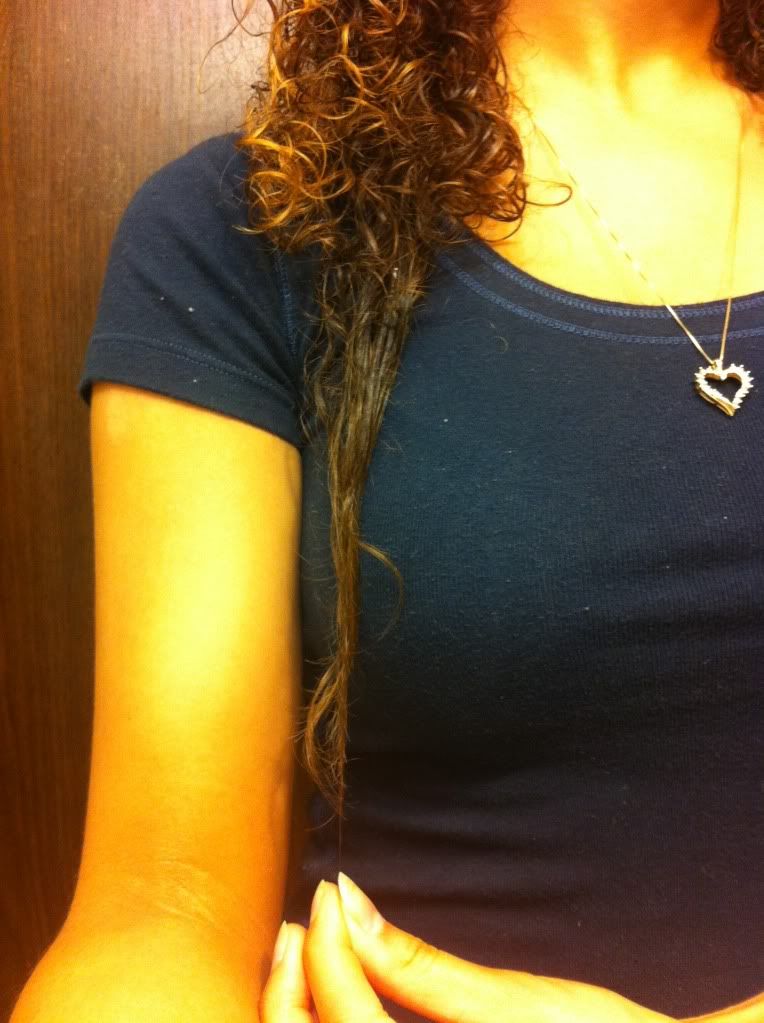 If you are wondering, she takes two vitamins a day and hasn't tried any other supplements because she swears by Hairfinity. You decide!
I would like to give a big shout out to Jenny for providing this information :D
-Victoria (@Classycurlies)
Labels: vitamins