Hey Curlies!
Sallybeautysupply.com
On Monday night I washed my hair and used this conditioner to deep condition my hair. I have been using this conditioner for years. It leaves my hair very moisturized and smells amazing. Some of the best ingredients in this product is olive oil, sunflower seed oil, and aloe vera gel.
You can also buy a smaller version of this if you just want to try it. You can find this product at most beauty supply stores, Wal-Mart, Target, CVS or Walgreens. The bottle cost about $7 to $8, while the pack cost about $2-$3.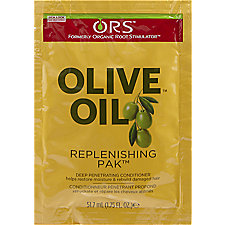 sallybeautysupply.com
I apply a generous amount of this product to my hair and scalp.I let it sit for about and hour or more.This is by far one of my favorite conditioners.
@Classycurlies